Teague chokes are the first choice for serious shots who require perfection in performance and consistency. Owners of guns with standard Browning/Miroku Invector, Invector Plus or Beretta chokes can now have all the advantage of Teague Chokes. These incorporate Teague Tapered Technology (TTT)



What Is TTT?
TTT (Teague Tapered Technology) means that the taper to the choke is the full length of the tube which has proven advantages over the other designs. As the shot is smoothly constricted over a longer period this gives less flyers, less deformed pellets, greater maintained shot velocity and a greater degree of pattern consistency.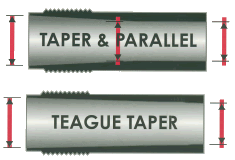 Less Recoil.


Less Deformed Pellets.


Greater Pattern Consistency.


Greater Maintained Velocity.
Teague Chokes are available in the following Sizes.
| | | | |
| --- | --- | --- | --- |
| Beretta Mobile | | All other makes | |
| Flush Fitting 12G & 20G | £46.00 | Flush Fitting | £46.00 |
| Extended 12G & 20G | £54.00 | Extended | £54.00 |
| Ported | £73.00 | Ported | £73.00 |
| Super Extended | £61.00 | Sup[er Extended * | £61.00 |
| Beretta Optima / Optima Plus / Optima HP | | Super Extended Ported * | £80.00 |
| Flush Fitting | £46.00 | | |
| Extended | £54.00 | * Where available | |
| Ported | £73.00 | | |
| | | Teague Tapered Key | £18.00 |
| Browning Invector / Invector + / Invector DS+ | | Choke Case | £18.00 |
| Flush Fitting 12G & 20G | £46.00 | | |
| Extended 12G & 20G | £54.00 | | |
| Super Extended | £61.00 | | |
| Ported | £73.00 | | |
| Super Extended Ported | £80.00 | | |