At

we have a wide range of full bore rifles and ammunition, as well as scopes and cleaning kits.
We are main dealers for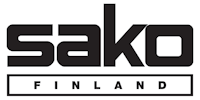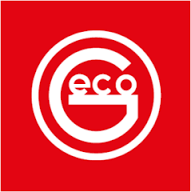 Below are Lists for our Ammunition we have in stock at Essex Gun. If a particular calibre is not shown or a make that you are after please call for more details.
| | | | | |
| --- | --- | --- | --- | --- |
| | Calibre | EXP/SOLID | Boxes of | Price per box |
| Sport | 22 | Solid | 50 | £4.40 |
| Match | 22 | Solid | 50 | £9.80 |
| SubSonic Hollow | 22 | EXP | 50 | £5.15 |
| HV Hollow | 22 | EXP | 50 | £5.15 |
| | | | | |
| --- | --- | --- | --- | --- |
| | Calibre | EXP/SOLID | Boxes of | Price per box |
| Supreme .17HMR 17g | .17HMR | EXP | 50 | £18.80 |
| Subsonic 42gr | 22 | EXP | 50 | £7.70 |
| Hornet | 22 Hornet | EXP | 50 | £56.40 |
| 22-250 Remington Supreme 50g | 22-250 | EXP | 20 | £27.35 |
| 22-250 Varmint X 55gr | 22-250 | EXP | 20 | £30.10 |
| 22-250 Power Point 55g | 22-250 | EXP | 20 | £27.55 |
| 223 Power point 55gr | 223 | EXP | 20 | £22.45 |
| 223 Varmint X 55gr | 223 | EXP | 20 | £26.65 |
| 223 Supreme Ballistic Silvertip 55g | 223 | EXP | 20 | £29.65 |
| .243 WSSM 55gr Balistic Silvertip | .243 WSSM | EXP | 20 | £36.30 |
| 243 Winchester Power point 100g | 243 | EXP | 20 | £29.50 |
| 243 Winchester Supreme (55g) Balistic Silvertip | 243 | EXP | 20 | £33.80 |
| 243 Winchester Supreme (95g) Balistic Silvertip | 243 | EXP | 20 | £33.80 |
| 243 Varmint X 58gr | 243 | EXP | 20 | £35.00 |
| 270 Winchester Super X 130gr | 270 | EXP | 20 | £27.75 |
| 270 Extreme Point Lead Free 130gr | 270 | EXP | 20 | £44.40 |
| 308 Winchester Power Point 150g | 308 | EXP | 20 | £30.50 |
| 308 Extreme Point Lead Free | 308 | EXP | 20 | £25.85 |
| 30-06 Extreme Point Lead Free 150 gr | .30-06 | EXP | 20 | £38.30 |
| | | | | |
| --- | --- | --- | --- | --- |
| | Calibre | EXP/SOLID | Boxes of | Price per box |
| .17HMR Vital Shok V-Max Ballsitic Tip 17gr | .17 HMR | EXP | 50 | £20.90 |
| .17HMR Game Point 20gr | .17 HMR | EXP | 50 | £21.60 |
| Segmented Hollow Point | 22 | EXP | 50 | £10.60 |
| LR Subsonic | 22 | EXP | 100 | £12.25 |
| LR Stinger | 22 | EXP | 50 | £9.90 |
| LR Mini-Mag HP | 22 | EXP | 100 | £12.25 |
| LR Mini-Mag Solid | 22 | Solid | 100 | £11.55 |
| LR Standard | 22 | Solid | 50 | £4.55 |
| | | | | |
| --- | --- | --- | --- | --- |
| | Calibre | EXP/SOLID | Boxes of | Price per box |
| Fed-HMR17 17gr v-max polymer tip | .17 HMR | EXP | 50 | £20.90 |
| Fed-P222A 50 gr High Shok SP | 222 | EXP | 20 | £20.60 |
| Fed-P222C 40gr Ballistic Tip | 222 | EXP | 20 | £33.45 |
| Fed-P22250A Classic 55gr High Shok SP | 22-250 | EXP | 20 | £29.40 |
| Fed-223A Classic Rem 55gr High-Shok SP | 223 | EXP | 20 | £22.75 |
| Fed-P223F 55gr Nosler Ballistic Tip | 223 | EXP | 20 | £33.85 |
| Fed-243B Classic Win 100gr High-Shok SP | 243 | EXP | 20 | £31.25 |
| Fed-P243C Premium Win 100gr Sierra Gameking BT HP | 243 | EXP | 20 | £40.90 |
| Fed-P243F Premium Win 70gr Nosler Ballistic Tip | 243 | EXP | 20 | £42.65 |
| Fed-P243J V-Shok .243 Win 95g Ballistic Tip | 243 | EXP | 20 | £44.35 |
| Fed--270A Power Shok 130gr Soft Point | 270 | EXP | 20 | £31.55 |
| Fed-3006A Power-Shok 150gr Soft Point | 308 | EXP | 20 | £31.55 |
| Fed-308A Classic .308 Win 150gr High Shok SP | 308 | EXP | 20 | £31.55 |
| Fed-P308F Premium .308 Win Nosler Ballistic Tip | 308 | EXP | 20 | £48.70 |
| Fusion 300 Win Mag | .300 Win Mag | EXP | 20 | £50.00 |
| Fed-65CRDB Power Shok 140gr Soft Point | 6.5 Creedmoor | EXP | 20 | £31.70 |
| | | | | |
| --- | --- | --- | --- | --- |
| | Calibre | EXP/SOLID | Boxes of | Price per box |
| SAK-P611006G .223 50gr sp 106G | 223 | EXP | 20 | £22.90 |
| SAK-P615102E .243 70gr Ballistic Tip | 243 | EXP | 20 | £32.40 |
| SAK-P615113E .243 100gr Soft Point 113E | 243 | EXP | 20 | £33.00 |
| SAK-P629235A .308 150gr Super HH 235A | 308 | EXP | 20 | £38.20 |
| | | | | |
| --- | --- | --- | --- | --- |
| | | | | |
| | Calibre | EXP/SOLID | Boxes of | Price per box |
| RWS .22 Hornet | .22 Hornet | EXP | 20 | £25.20 |
| .222 Rem 40g V-Max Hornady | 222 | EXP | 20 | £31.20 |
| .222 Rem 50g Soft Point | 222 | EXP | 20 | £34.65 |
| 22-250 Rem 50g V Max Hornady | 22-250 | EXP | 20 | £39.95 |
| 22-250 55gr ORYX | 22-250 | EXP | 20 | £55.05 |
| 223 Rem 50g V Max Hornady | 223 | EXP | 20 | £28.75 |
| 243 Win 100g Soft Point | 243 | EXP | 20 | £46.70 |
| 243 Win 75g Soft Point | 243 | EXP | 20 | £34.80 |
| 243 Win 58g V Max Hornady | 243 | EXP | 20 | £34.80 |
| 6.5x55 Nosler BST 120gr | 6.5x55 | EXP | 20 | £53.80 |
| 6.5 Creedmoor Golden Target 130gr | 6.5 Creedmoor | Target | 20 | £35.75 |
| .270 110g V-Max Hornady | 270 | EXP | 20 | £34.80 |
| .308 170g Tipstrike | 308 | EXP | 20 | £51.70 |
| | | | | |
| --- | --- | --- | --- | --- |
| | Calibre | EXP/SOLID | Boxes of | Price per box |
| Premier .17HMR V-Max | .17HMR | EXP | 50 | £16.50 |
| | | | | |
| --- | --- | --- | --- | --- |
| | Calibre | EXP/SOLID | Boxes of | Price per box |
| Geco Competetion Slug | 12 Gauge | Solid | 25 | £19.10 |