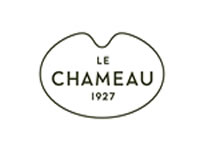 We will not be beaten on price, please phone us last to get the best deal on
Le Chameau boots in the country! Mail order available.
At Essex Gun we have a full range of Le Chameau Walking and Wellington boots in stock.
To order one of these items simply ring us on 0208 5933502 or 0208 2204733 or even easier just call in and pick them up straight off the shelf.
Image

Lining

Iris

Who said rubber boots need to be green?

The excellent, handmade, Iris boot is designed to provide ladies with exceptional comfort and elegance.

The ergonomic design is shaped to fit the morphology of a ladies lower leg and the slightly raised heel provides greater stability and comfort when walking. The boot is attractively finished with a side buckle and comes in three fashionable colours.

£POA

Iris Fouree

This luxurious ladies boot, in the popular Iris style is now available in ebony brown with a cream coloured fur lining. The Iris Fouree is attractively finished with a side buckle, leather-effect piping to the top and complimentary coloured sole.

£POA

Chasseur

The leather used in the linings are a thick and supple full-grain calf leather. It encloses the foot completely for superior comfort. A leather-lined boot is tough, hardwearing and easy to put on.Treated to resist dampness, leather remains supple even in contact with water. A 4-season lining.

Sizes Available

Ladies 35-42
Mens calf size 41cm, 44cm or 46cm 39-50
Other calf sizes available to order only

Chasseur Fouree

New for 2011, the Chasseur Fouree combines all the craftmanship of the Chasseur boot with a wool lining to keep your feet warm even on the coldest days. With similar insulative properties to neoprene the wool lining is not only exceptionally warm, luxurious in feel but also quick to dry.

Sizes Available

Ladies 35-41
Mens calf size 39-47 progressive calf.


Chasseurnord

Neoprene has excellent insulating properties.Used to make diving suits, it prevents the wearer's body heat from dissipating

Sizes Available

Ladies 38cm calf 35-41
Mens 41cm calf 39-47

Vierzonord

Neoprene has excellent insulating properties.Used to make diving suits, it prevents the wearer's body heat from dissipating

Sizes Available

Ladies 35-41
Men 39-47